Sharp 720L 2 Door Fridge SJP80MFMS
RM2,829.00
RM4,019.00
-30%
Product Code:
SHP-SJP80MFMS
Product Description
Product Details Of Sharp 720L 2 Door Fridge SJP80MFMS
1 Year Warranty General Part
12 Years Warranty Compressor
720 Litres
External Touch Control Panel
Hybrid Cooling System
Door Alarm
2-Way Fresh Room
In-Door Ice Maker
Mega Freezer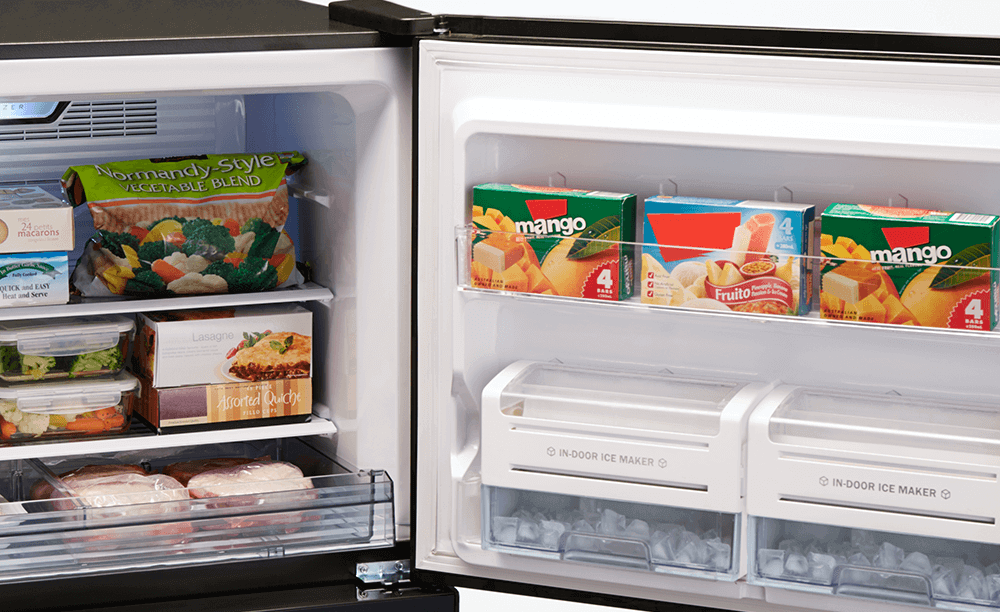 IN-DOOR ICE MAKER
The In-Door Ice Maker is located on the door pocket, allowing users to fully utilize space in the freezer compartment.
SJP88MFGM/GK(720L), SJP80MFMK/MS (720L) models only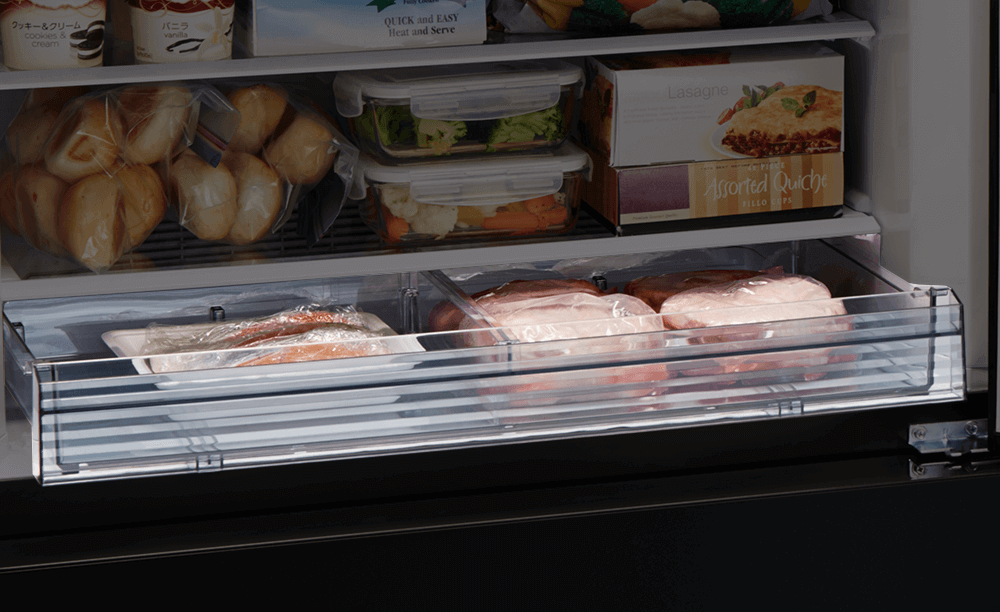 FREEZER CASE
Store selected food items in this dedicated freezer compartment. The movable divider offers even more convenience for organized food separation.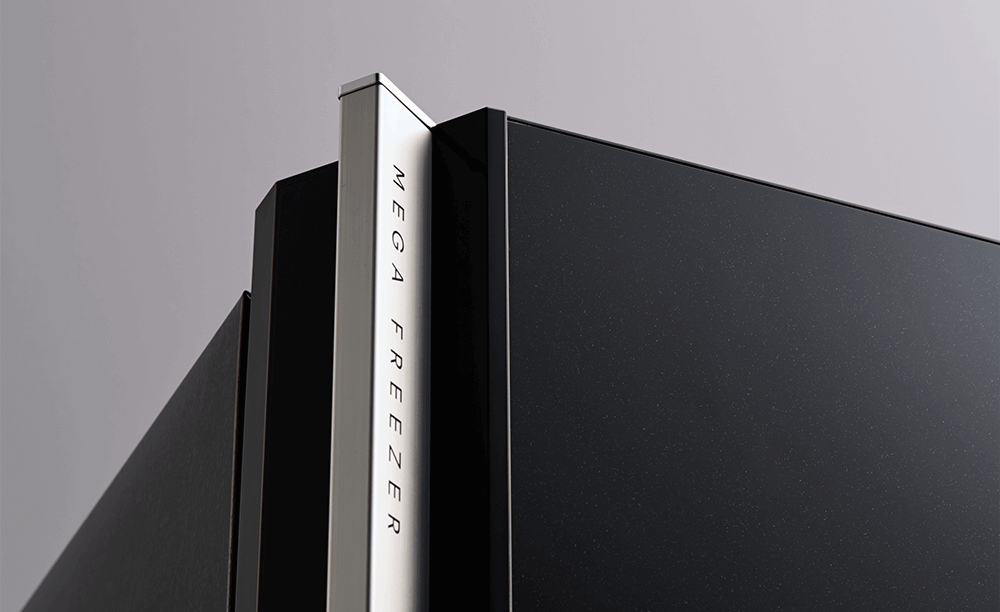 SLEEK DESIGN
A stunning, sleek design refrigerator made with smooth glass to reflect your exclusive lifestyle.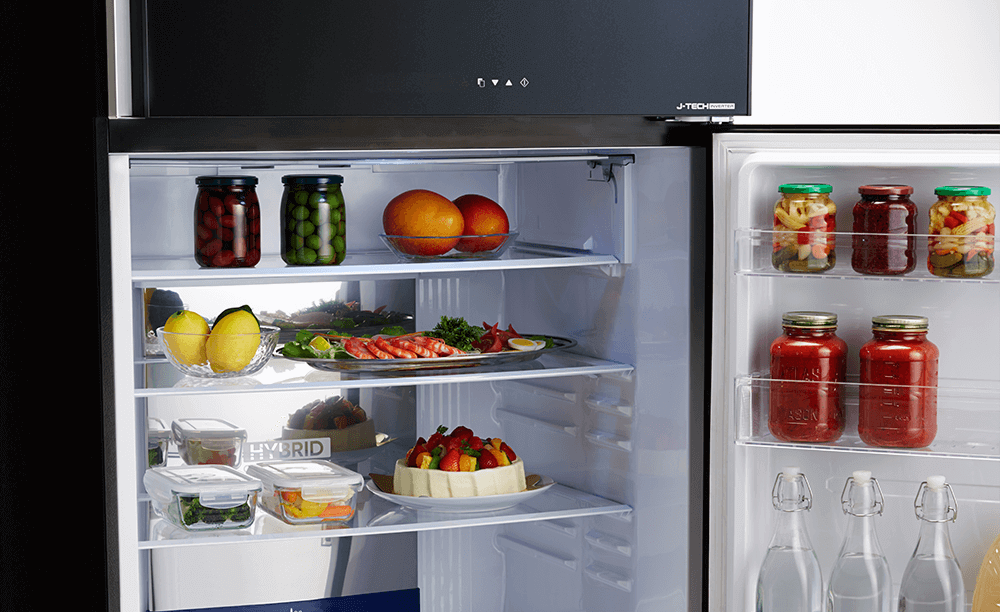 2 WAY FRESH ROOM
This dual-purpose compartment is designed to help you organize your fridge easily. Use it as an extra shelf, or close the flap to switch in to a chiller room.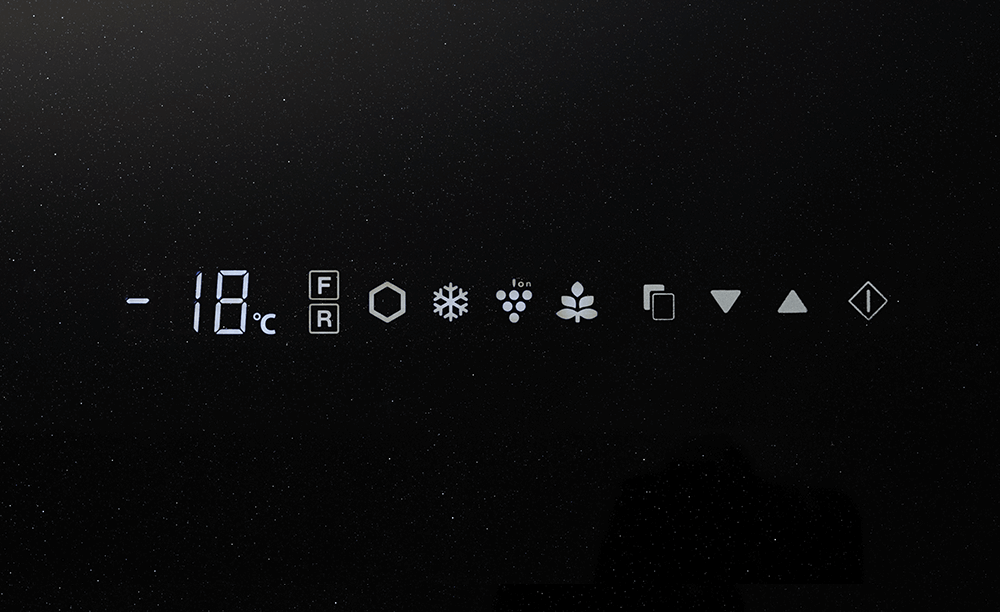 TOUCH CONTROL PANEL
The sophisticated Touch Control Panel lets you control everything about your refrigerator without the need to open the doors.
Capacity (-)
Gross Capacity (L)
720
Net Capacity (L) - Total
600
Net Capacity (L) - Refrigerator
422
Net Capacity (L) - Freezer
178
Net Capacity (L) -Flexi Room
-
General Features (-)
J - Tech Inverter Technology
Yes
Plasmacluster Ion Technology
Yes
ActiFresh Hybrid Cooling Technology
-
Hybrid Cooling Technology
Yes
Auto Ice Maker
-
Temperature Control
External
AG CU/ Ag+ Nano Deodoriser
AG CU
LED Control Panel
-
Extra Cool
Yes
Express Freezing
Yes
Child Lock
-
Door Alarm
Yes
Eco Mode
-
Refrigerant
R - 600a
Karakuri Water Dispenser
-
Flexi Room - Temperature Setting
-
Flexi Room - Mode Setting
-
Auto Crystal Clear Ice Cube Maker
-
External Touch Control Panel (LED)
-
Refrigerator (-)
Egg Tray / Pocket
Yes
Utility Box / Pocket
2
Bottle Pocket
2
Smooth Slide Out Shelf
-
Shelves - Tempered Glass
2
Shelves - Plastic
-
Vegetable Shelf
-
Vegetable & Fruit Case
1
2 - Way Fresh Room
Yes
Fresh Case
-
Lighting - LED
Yes
Lighting - Bulb
-
Door Pocket
1
Bottle Pocket - Fruit & Vegetable Crisper
-
Bottle Pocket - Fresh Case
-
Water Tank - AG+ Coasted Water Tank (1.8L) For Auto Ice Making
-
Water Tank - AG+ Coasted Water Tank (4L) For Auto Ice Making
-
Refrigerator Shelf - Tempered Glass Shelf
-
Refrigerator Shelf - 9 - Way Flexible Shelf
-
Refrigerator Shelf - Vegetable Case
-
Freezer (-)
Ice Storage Box
-
Twist Ice Making Tray
-
Ice Tray
-
Mega Freezer
Yes
Ice Maker & Box
In - Door Ice Maker
Freezer Organizer
Yes
Door Pocket
1
Shelves
1
Drawer
-
Freezer Case
-
Freezer Shelf
-
Ice Storage Box - Large
-
Others (-)
Door
2
Cooling System
Direct Fan
Dimension (mm) - W x H x D
865 x 1870 x 740
Handle
Recessed
Colours Available - Glass
-
Colours Available - Metal
S- Silver