Samsung 9KG/6KG Washer Dryer Front Loading WD90N64FOOW
Product Code:
SAM-WD90N64FOOW
Product Description
Product Details Of Samsung 9KG/6KG Washer Dryer WD90N64FOOW
1 Year Warranty
9KG Wash
6KG Dry
Eco Bubble™ Technology
QuickDrive™
Q-Rator
Add Wash™
Wash & dry in 3 hours
Sanitize with air
Intensive Stain Removal
Hygienically clean
Keep inside clean
Digital Inverter Technology
Half the time washing
QuickDrive™reduces washing time by up to 50%and energy use by20%,without compromising cleaning performance.*Its'Q-Drum™'has a 'main drum'& a 'backplate' that rotate independently,ensuring clothes move in dynamic action powered by double forces.It washes quickly,powerfully,and gently.*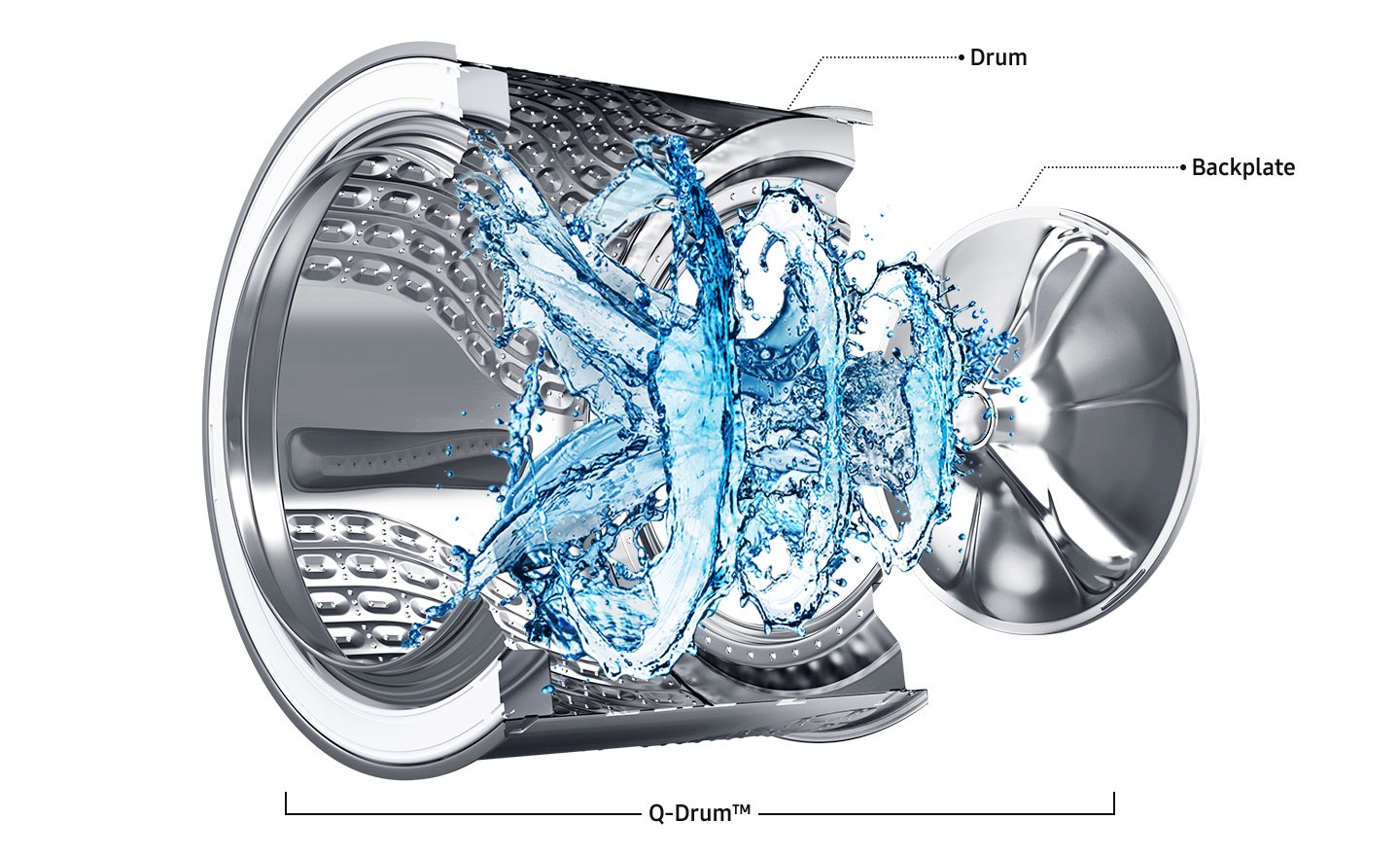 Add any item, any time
Missed a shirt? The Add Wash™ door lets you simply and quickly add forgotten clothes* after your wash cycle has already started**. You can also easily pop in hand-washed clothes that you just want to rinse or spin dry.
AI-Powered laundry care
Laundry Recipe
Q-rator is a smart management system* that uses data captured during user interactions** to utilize QuickDrive™ more effectively. Laundry Recipe recommends optimal wash cycles***, Laundry Planner helps optimize your laundry schedule****, and HomeCare Wizard enables remote troubleshooting.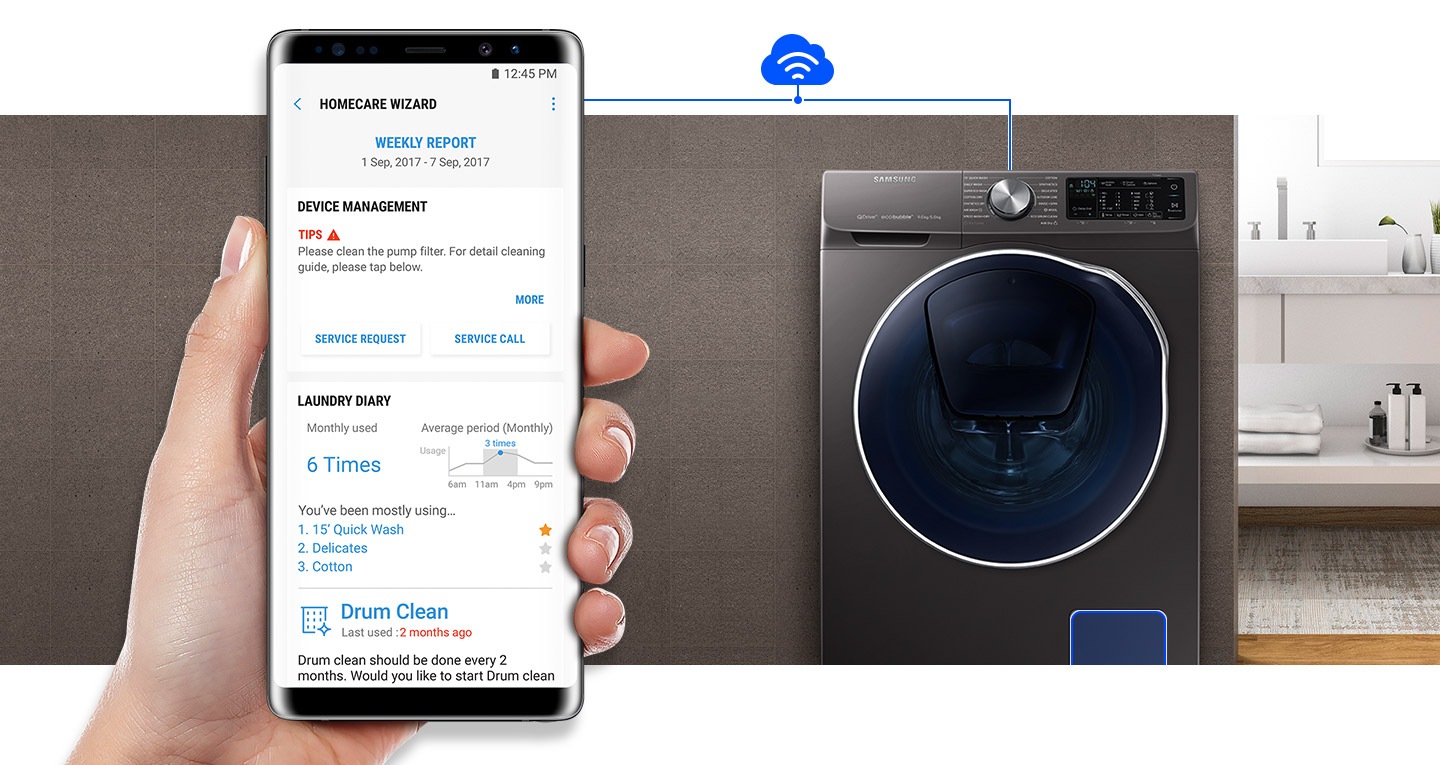 Wash & dry in 3 hours
Get the clothes you need each day clean and ready to wear in just 3 hours. A Speed Wash+Dry cycle will wash, rinse and spin a load in 54 minutes*. And it can get everything thoroughly dry in an extra 126 minutes*.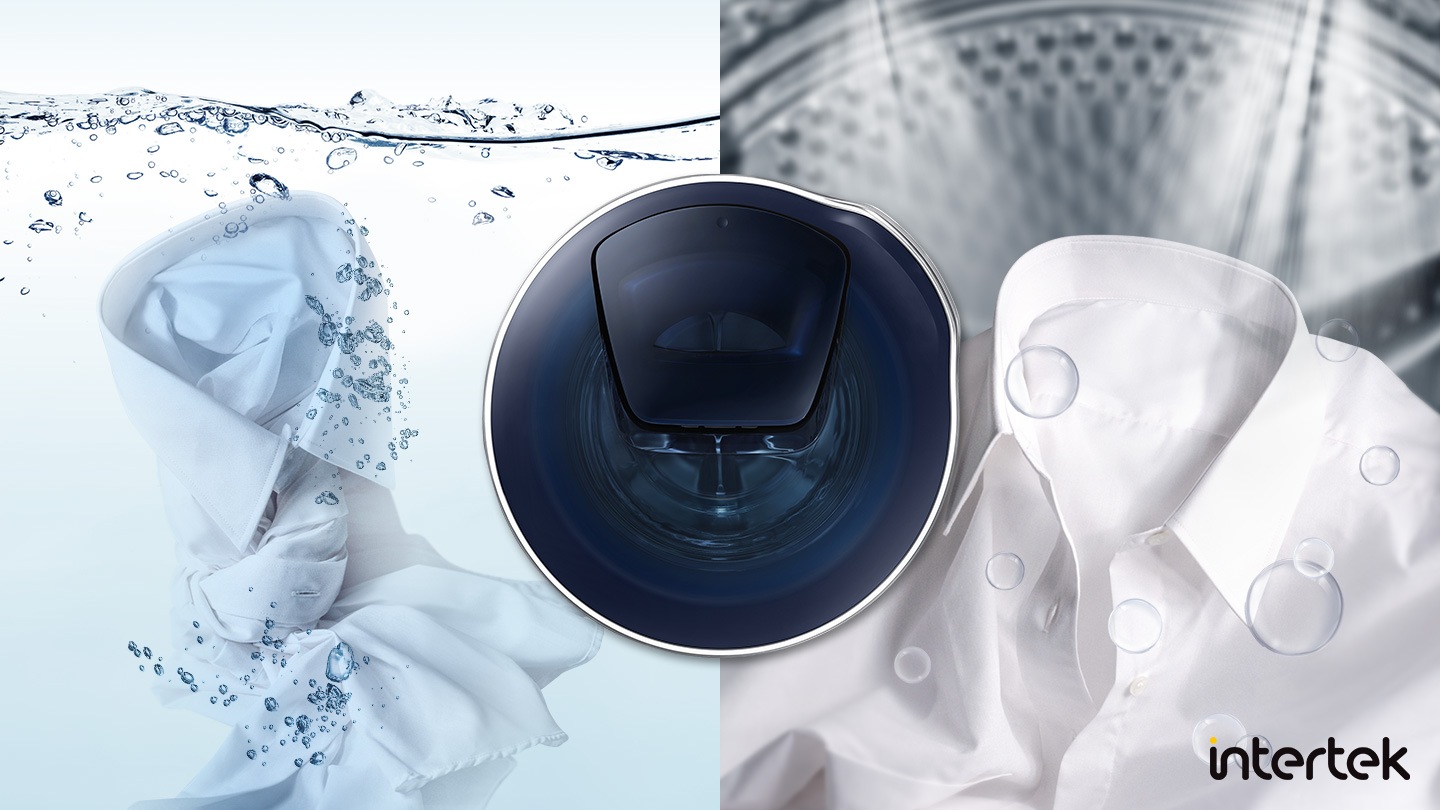 Sanitize with air
Keep your clothes hygienically fresh without water and detergent. Air Wash technology deodorizes and sanitizes your clothes.So they always smell fresh. Unpleasant odors as well as bacteria are removed using just super-hot air.There's no need for boiling or costly and potentially harmful chemicals.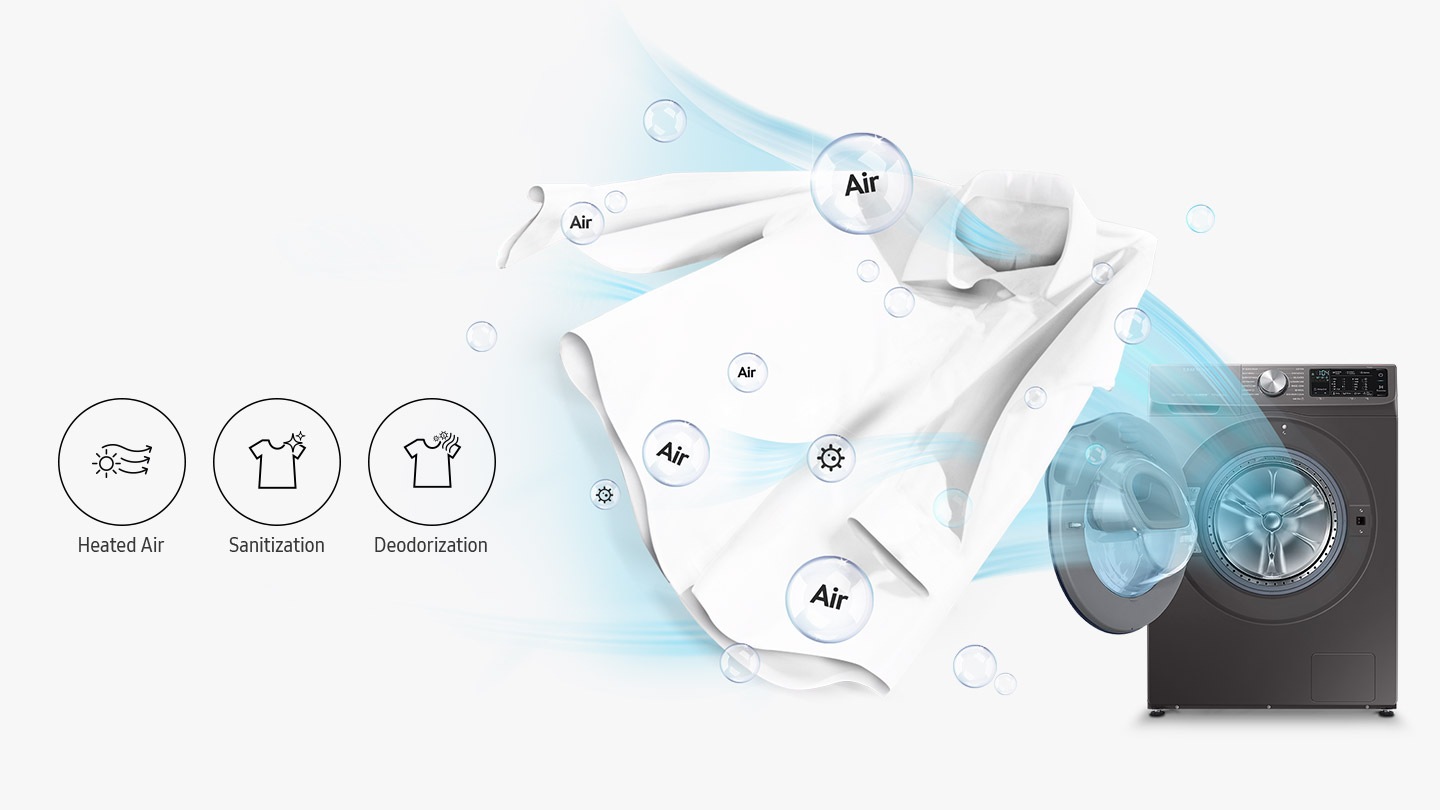 Powerful bubbles
Eco Bubble™ technology delivers powerful cleaning, even at low temperatures*. Detergent is turned into bubbles, so it quickly penetrates fabric and removes dirt easily, while protecting its color and texture and saving energy**.
Intensive Stain Removal
With the touch of a button the Bubble Soak function helps remove a wide variety of stubborn stains. Clothes are thoroughly soaked in active bubbles, so any dirt and stains are loosened and can be removed much more effectively*.
Hygienically clean
Give your clothes a really deep and hygienic clean with steam. A powerful Hygiene Steam cycle releases steam from the bottom of the drum. So every item in the load is thoroughly saturated. This removes engrained dirt and 99.9% of bacteria and inactivate allergens.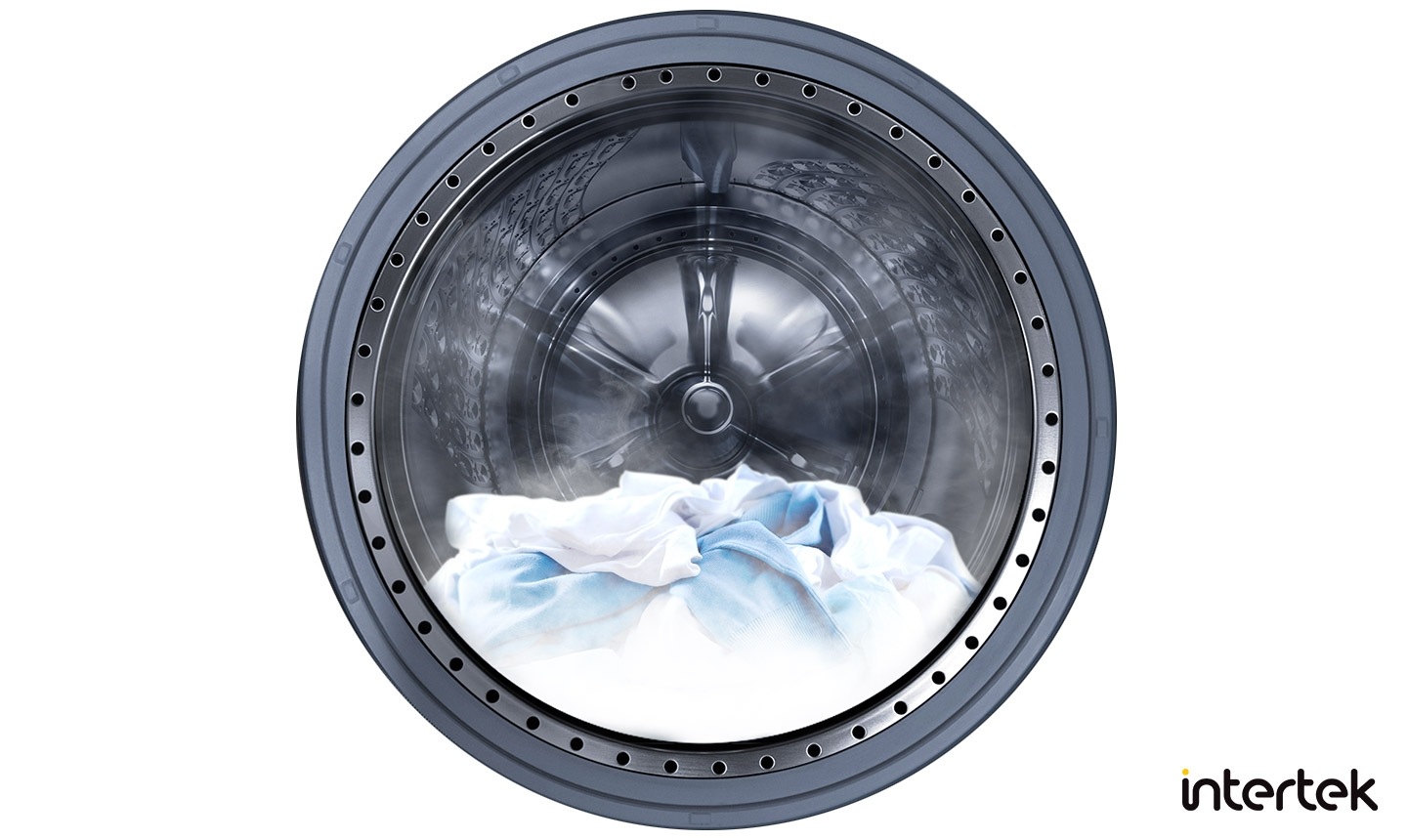 Keep inside clean
Keep your machine hygienically clean, while being eco-friendly and saving money. Eco Drum Clean removes dirt and 99.9% of odor-causing bacteria from the drum. It uses soaking, pulsating and high speed spinning, without harsh or costly detergent. It notifies you when it needs cleaning.

Quiet, powerful & durable performance
Digital Inverter Technology utilizes strong magnets for a quieter and more powerful performance, but consumes less energy than a Universal Motor. By eliminating the use of brushes, it provides outstanding durability* – backed-up by a 11 year warranty**.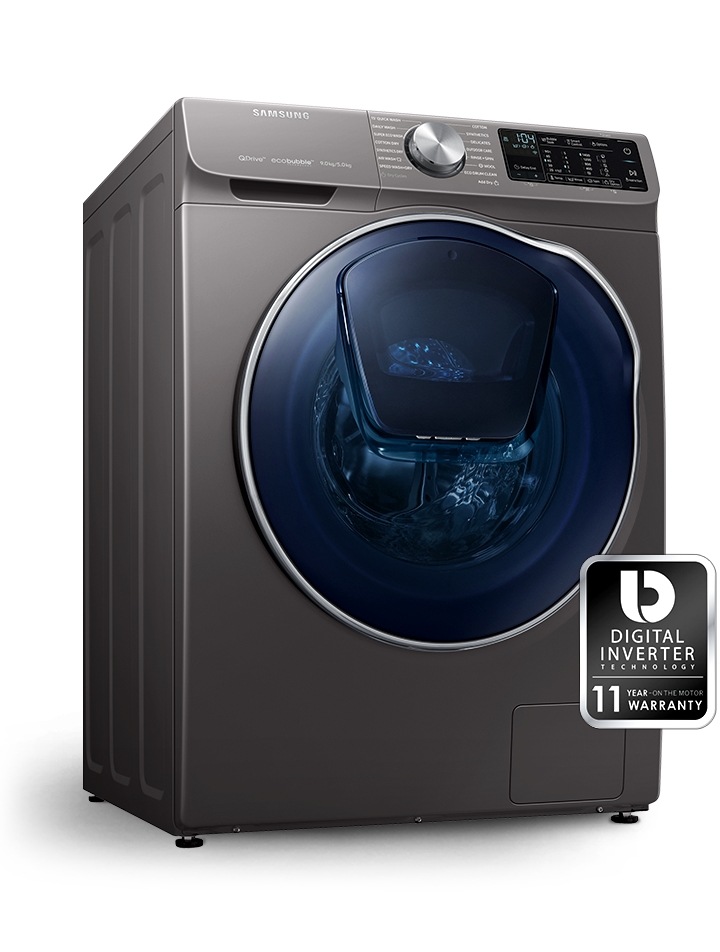 Lasting performance
A Ceramic Heater + has a new type of anti-adhesion coating that reduces the build-up of limescale compared to conventional ceramic heaters*. Its patented design** ensures there's less limescale to inhibit thermal conductivity, so the heater maintains its performance for longer and is more durable.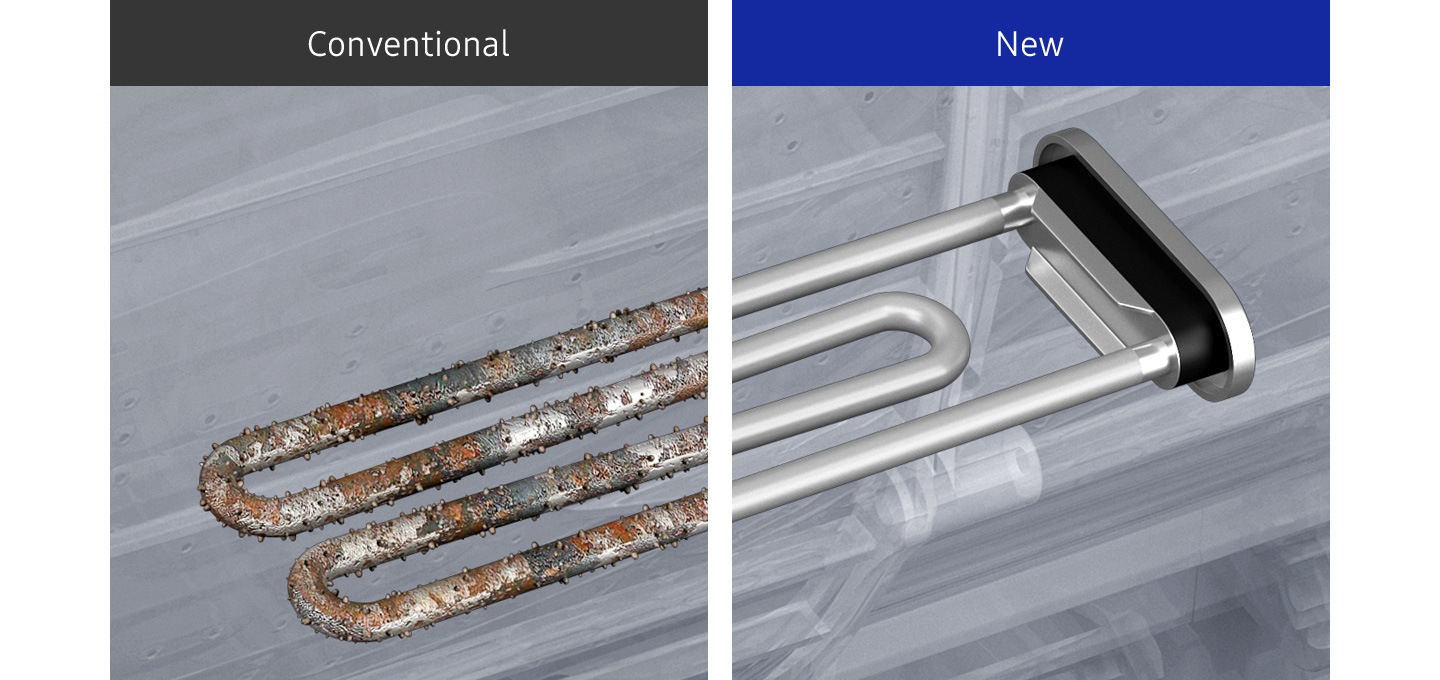 Washing Capacity

Washing Capacity (kg)

9.0 kg

Drying Capacity

Drying Capacity (kg)

6.0 kg

Design

Body color

White

Door

Crystal Blue

Panel Display

LED

Feature

QuickDrive

Yes

AddWash

Yes

Air Wash

Yes

Spin Speed

1400 rpm

Bubble Soak

Yes

Bubble technology

Yes

Motor

DIT

Smart Control

Yes

Q-rator

Yes

Smart Check

Yes

Child Lock

Yes

Delay End

Yes

Drum type

Swirl+

Dry Level

Yes

StayClean Drawer

Yes

Cycle

Air Wash

Yes

Cotton

Yes

Daily Wash

Yes

Delicates

Yes

Eco Drum Clean

Yes

Rinse + Spin

Yes

Super Eco Wash

Yes

Synthetics

Yes

Wool

Yes

Option List

Pre Wash, Intensive

Cotton Dry

Yes

Synthetics Dry

Yes

15' Quick Wash

Yes

Hygiene Steam

Yes

Speed Wash+Dry

Yes

Physical specification

Net Dimension (WxHxD)

600 x 850 x 600 mm

Net Weight

81 kg

Smart

WiFi Embedded

Yes

Bluetooth

No

WiFi Dongle(Separate sale) Support

No

WiFi Kit

No

App Connectivity

SmartThings App Support

Yes
DELIVERY
After you placed the order in ONKING eGo website and confirmed the payment, our eGo Team officers will process it on the next working day and arrange your delivery. However, due to stock availability in different Stores, ONKING may take up to another 1 to 2 working days to make the item ready for your Store-Collection or ready for shipping out from dedicated location. For smaller items that selected for delivery and you can receive your purchase within 1 to 5 working days.
TWICE INSPECTION
Our warehouse will perform due diligence inspection twice to ensure the quality of our product, including the parts or accessories user manual and warranty card are good in condition before we delivered to our customer.
Standard Deliveries for Smaller Items
Delivery of your purchase falls into 2 schemes:
ONKING Delivery (Klang Valley areas): Items in larger size and weight.
Standard Delivery: Smaller items will be delivered via 3rd party courier service.
Pick up from Store Terms
This service ONLY AVAILABLE IN ONKING STORES (KLANG VALLEY)
If you are within Klang Valley, you may choose to pick up from our stores.
Self-collection orders are only ready for own collection when orders are processed.
We will inform to the customer through using E-Mail/SMS/WhatsApp when your self-collection order is ready.
We could only do online order processing during Monday to Friday, Except PUBLIC HOLIDAY.
click to view -> ONKING BRANCHES LOCATION
We have committed ourselves to deliver your parcel to your doorstep within the promised timeframe; however, we do seek your understanding if delays happen as unpredictable factors such as weathers, high order demands and road traffics can cause unwanted delays.